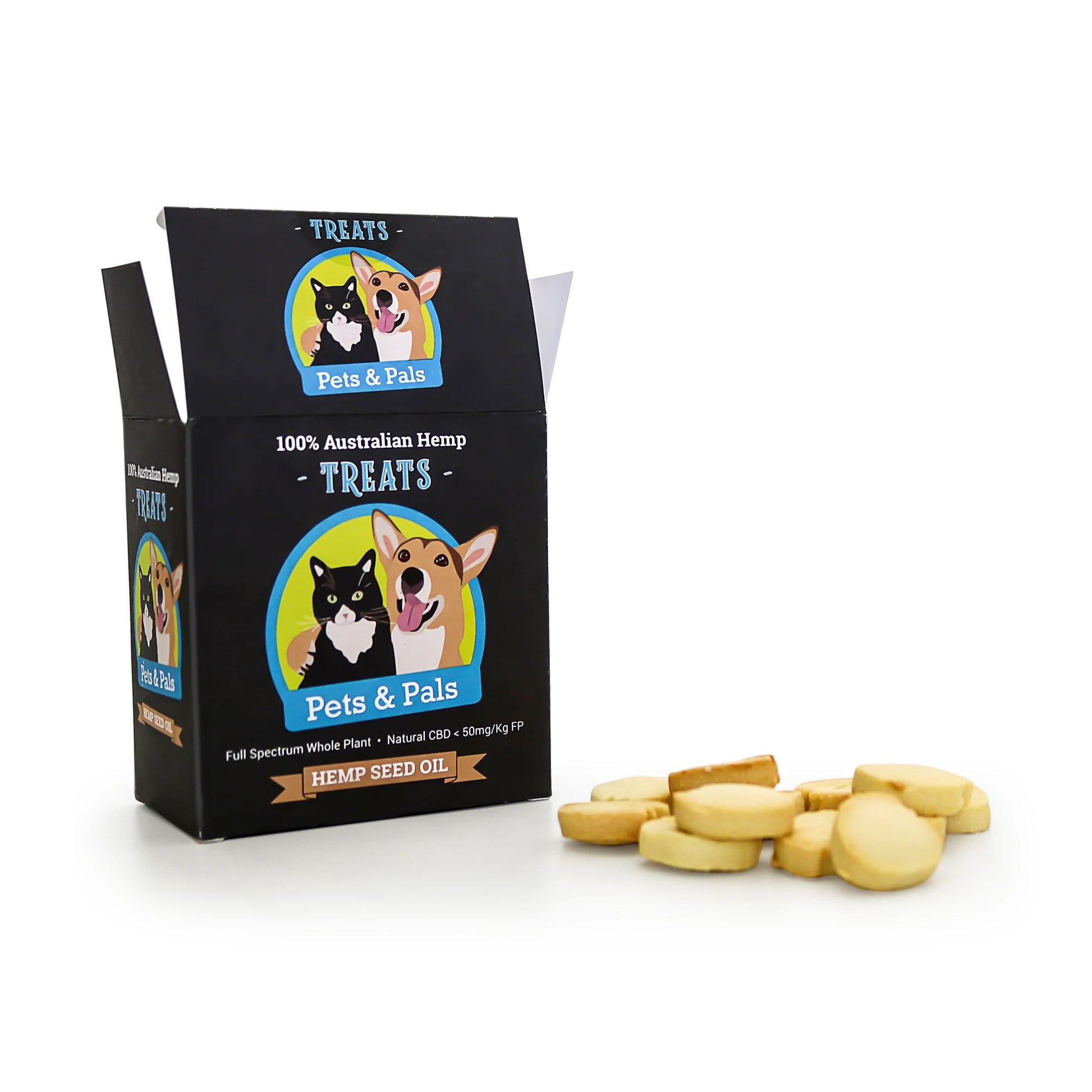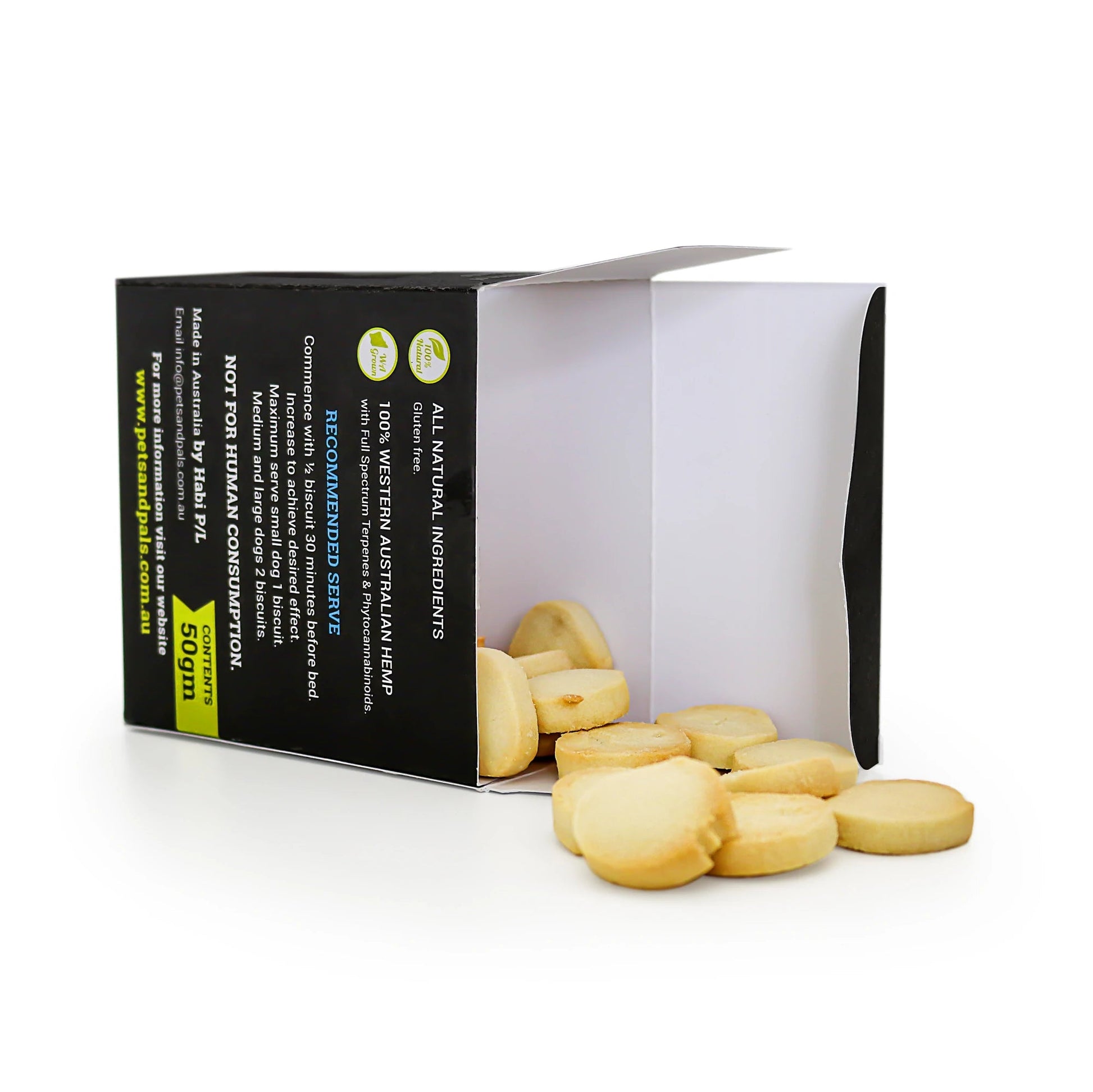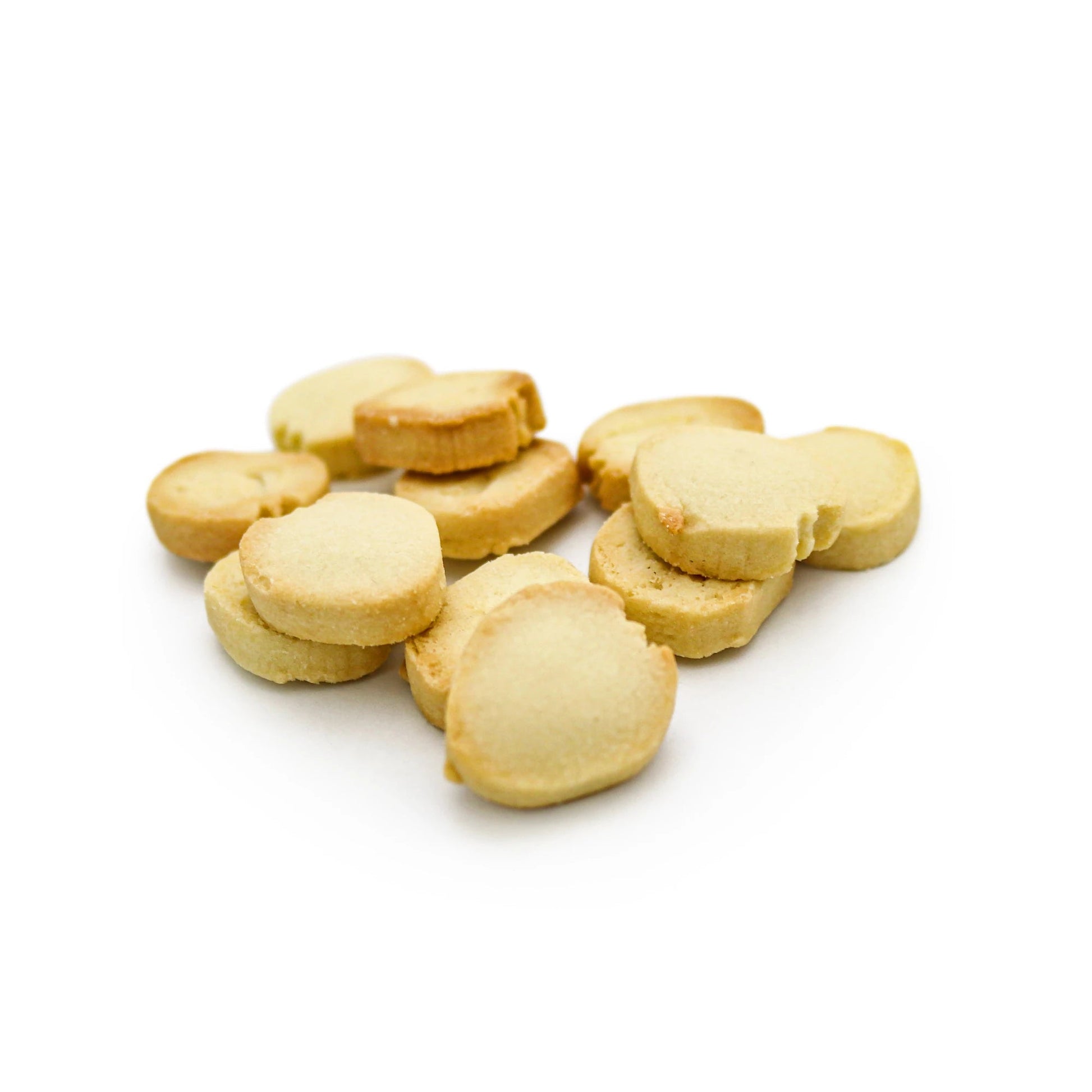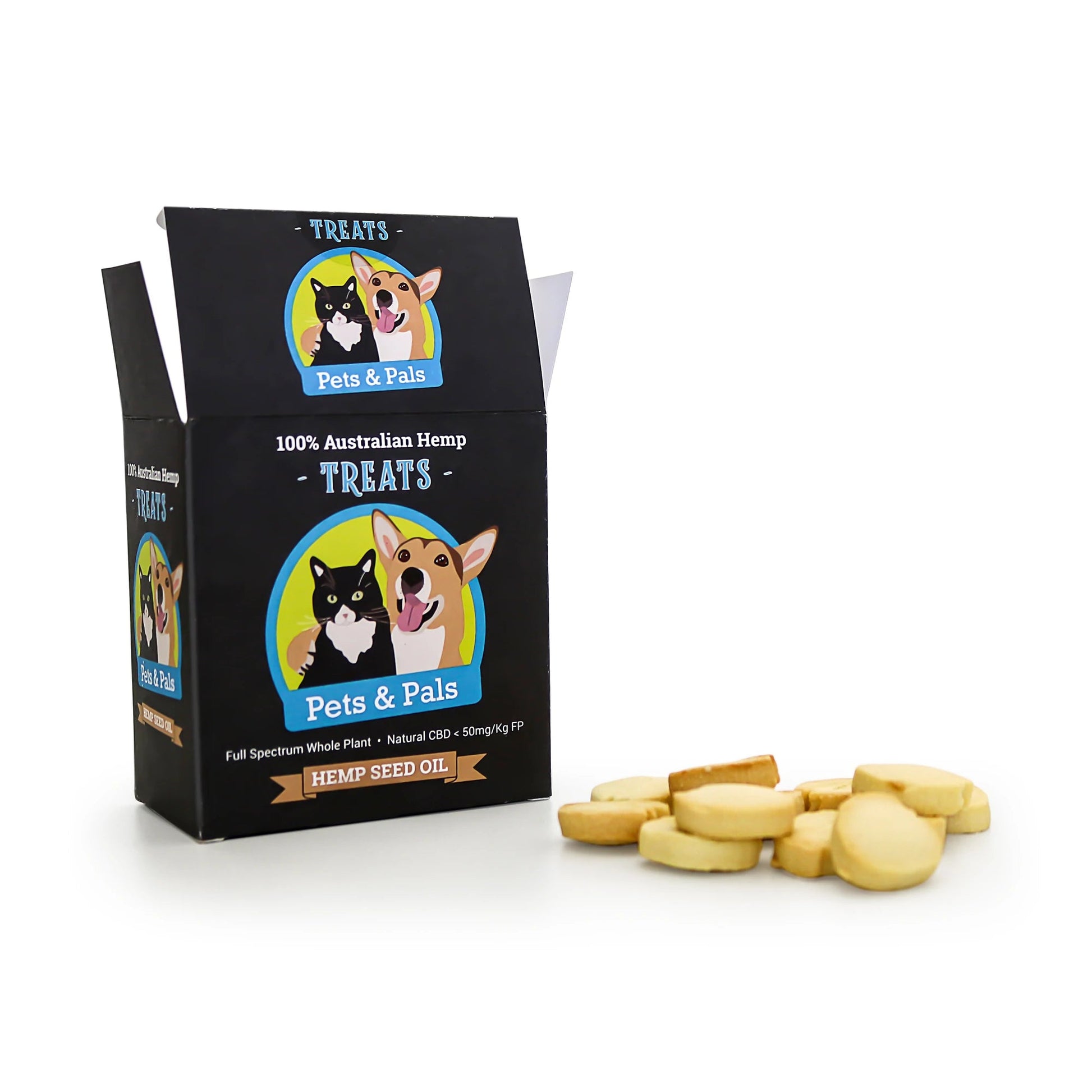 Sale price
$27.00 USD
Regular price
Hemp Oil Dog Treats
Sale price
$27.00 USD
Regular price
Product description
Shipping & Return
Product reviews
100% Western Australian grown and produced Hemp, with Full Spectrum Terpenes & Phytocannabinoids. All Natural Ingredients & Gluten Free.
General Wellbeing
Exercise and physical activity are so important for your dog's wellness, no matter its breed or size. Activation of CB1 and CB2 receptors are known to be important in supporting animal wellbeing. Whether your furry friend is a mountain climbing athlete or more of a stroll-through-the-park kind of pooch, adding CBD to their daily wellness routine can help keep them moving and playing, young and old.
Daily Stress
When you introduce CBD into your dog's daily wellness routine with consistency, it gives your pet the opportunity to tap into their true self. The Endocannabinoid system is associated with calming, happiness, rest, and playfulness.
THC Free
These CBD treats are THC-free so you can rest easy knowing your pet is not subjected to the effects of THC. Each batch of Hemp seed oil that goes into a Pets & Pals product is tested not only in-house but also by a third-party, independent government laboratory. This leaves no questions about the product content.
Hemp Seed Oil Benefits
The perfect natural alternative to fish oil and animal-based supplements. Great for maintaining healthy skin, joints, and general wellbeing. Made from 100% pure Australian Hemp Seed and contains Omega essential fatty acids, Gamma linolenic acid and a wide range of vitamins and antioxidants. Fatty acids have a role in maintaining a normal healthy skin and coat, decrease inflammation, and are a source of extra energy for animals.
Recommended Serve - commence with 1/2 biscuit 30 minutes before bed. Increase to achieve desired effect. Maximum serve small dog 1 biscuit. Medium and large dogs 2 biscuits.
Net Contents 50g per box.
Local, National and International Delivery
Next day dispatch on all orders. We will contact the customers if there is any unusual delay
Australian Customers
Delivery is by Australia Post and can take up to 10 working days, depending whether you live in the Metro area, in the country or rural.Delivery charge is $9.95
Priority Delivery within Australia
We use Australian Post Express, when requested. Minimum charge is $18.50 for parcels.
Courier Service
With large or bulky items we use a courier service to any address in Australia, other than a PO Box number. On behalf of the customer, we would check with the courier for delivery costs.
Delivery Service to New Zealand
Delivery to New Zealand can take up to 10 working days.Standard Delivery Charge is $18
Delivery Service for International Customers
Delivery for international customers can take up to 21 working days.Standard Delivery Charge is $25