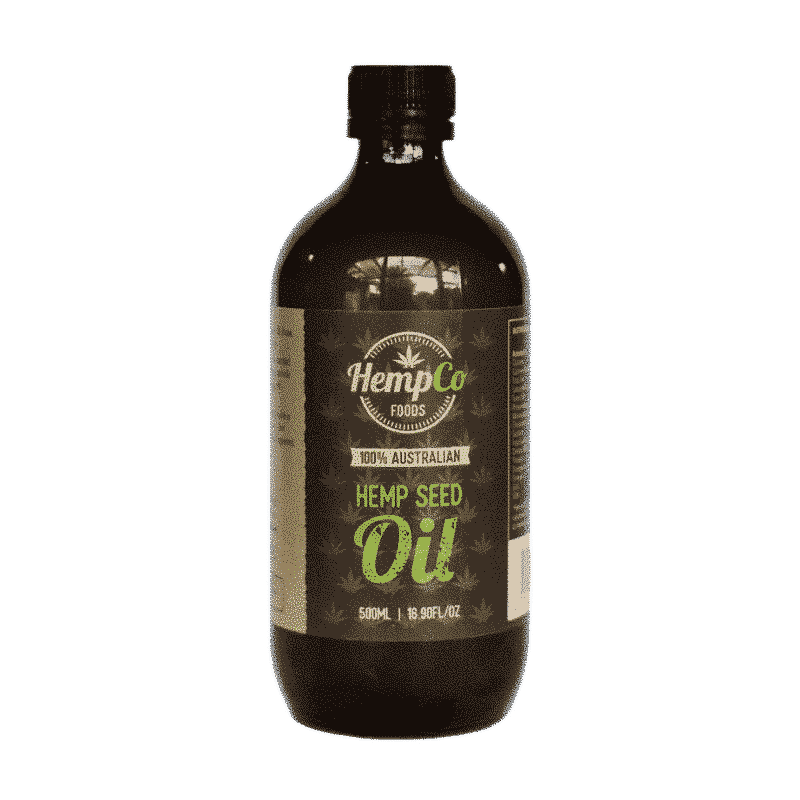 Australian Grown Hemp Seed Oil
Sale price
$13.00 USD
Regular price
$13.00 USD
Product description
Shipping & Return
Product reviews
Australian Grown Raw Hemp Seed Oil
Our Cold Pressed Hemp Seed Oil has more applications than we can count on our two hands! You can add it to your food, salads, dressings, juices, porridges, and even lather it onto your skin for a wide range of internal and external benefits.  Hemp Seed Oil is also known to help treat skin conditions such as eczema, dermatitis, psoriasis, and acne.  It's incredible how widely applicable this oil is!
Hemp Seed Oil is our #1 choice for adding an extra nutritional kick to skincare our foods, dressings, and even skin care routines. Yep! Even though it's an oil, it won't clog pores if you use it on your skin.
Regardless of how you use it, the nutritional qualities of Hemp Seed Oil are truly remarkable;
High in Omega 3, 6 & 9
High in GLA (Gamma-Linolenic Acid)
Rich source of fibre, protein, and folate
Source of B-vitamins, Vitamin D, Vitamin C
Loaded with Calcium, Iron, and Magnesium
Plant-based and gluten-free
The combination of all-natural ingredients and Hemp Seed Oil will nourish your body without irritation. What's more is that you can feel confident in the fact that there are no SLS', Parabens, GMO's, or any other nasties that you don't want in your body.
All of our Hemp Seed and Hemp Seed Oil was grown and processed in Australia!
Most importantly, our Australian Hemp Seed Oil is GMO-Free - Just as nature intended!
Looking for cooking ideas with Hemp Protein?
Download our free Hemp Cookbook here.
Ingredient(s):
Local, National and International Delivery
Next day dispatch on all orders. We will contact the customers if there is any unusual delay
Australian Customers
Delivery is by Australia Post and can take up to 10 working days, depending whether you live in the Metro area, in the country or rural.Delivery charge is $9.95
Priority Delivery within Australia
We use Australian Post Express, when requested. Minimum charge is $18.50 for parcels.
Courier Service
With large or bulky items we use a courier service to any address in Australia, other than a PO Box number. On behalf of the customer, we would check with the courier for delivery costs.
Delivery Service to New Zealand
Delivery to New Zealand can take up to 10 working days.Standard Delivery Charge is $18
Delivery Service for International Customers
Delivery for international customers can take up to 21 working days.Standard Delivery Charge is $25